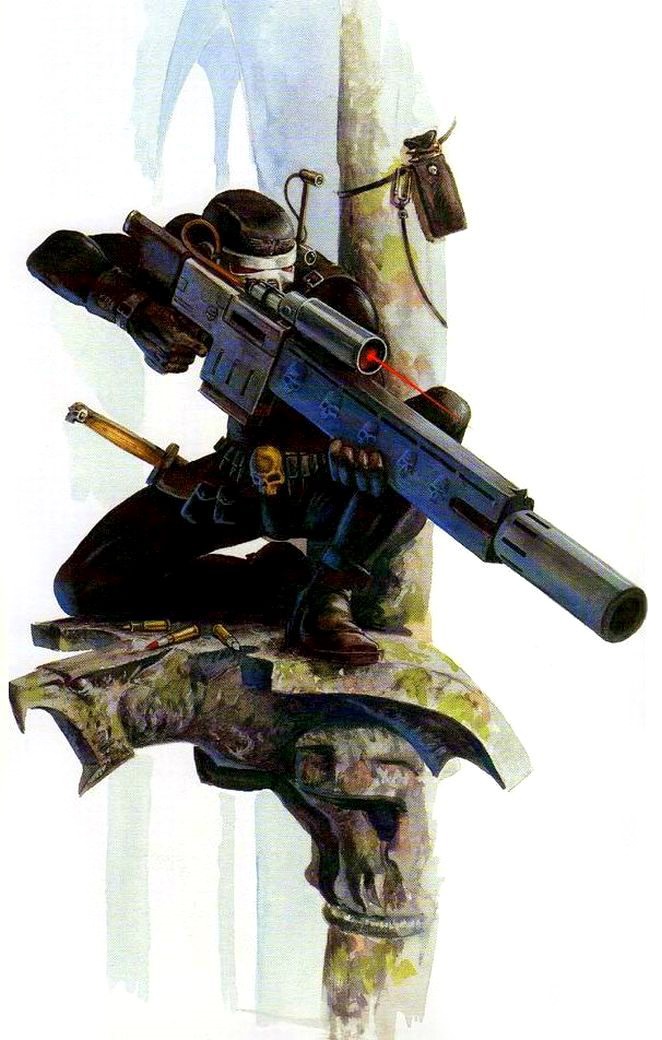 Officio Assassinorum review
So here we are with a tactical post – a genuine one again after all this time! Today I'm going to do a review of the Assassins codex that was released on Saturday.
I'm not going to cover the background parts of the release, save to say that the Officio Assassinorum gets a decent enough going over in terms of fluff.
Overall impressions
First up, assassins all have the same profile – and they all cost in the region of a full tactical squad of space marines without upgrades. They're twice as good at shooting and fighting as marines, and are just as strong and tough. 3 wounds, initiative 7 and 4 attacks basic plus the best leadership there is means even without any other benefits, these guys are right up there with the best profiles in the game, especially with the lengthy list of special rules each has.
They also come with a stock of special rules common to each of the four types – they're all fearless, can infiltrate, can't be joined by other characters, come with a stock 4++ and don't suffer the initiative penalty for charging through terrain, they also roll an extra die for moving through terrain and deduct 2 from your opponents look out sir rolls.